SMK Cooks!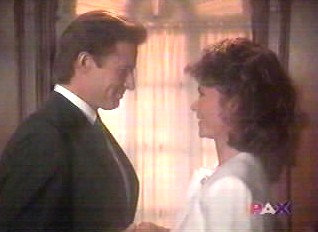 A collection of recipes inspired by the classic television series
Scarecrow and Mrs. King, with pictures from the show





The SMK Cooks Fan Fiction Collection presents tasty, original
SMK stories to please your literary palate!
Click HERE
NEW 4/17/2002: "Spy ŗ la Mode" by rankamateur!



Why SMK Cooks?

Why not? From The First Time, featuring Duck ŗ la Nathan Hale and Pilgrimís Peach Puff, food has been an important, often crucial, element in this endearing and enduring housewife-meets-spy series. Amanda cooks for her boys, Lee cooks for Amanda, Dotty cooks for Captain Curt, Amanda cooks for Lee, Amanda cooks for the office, Amanda cooks for the princess—well, actually, Amanda cooks for everyone! They eat Japanese squid, steak, Chinese takeout, potroast, marshmallows, and popcorn. He eats her orange, she eats his sandwich, he surprises her in the milk aisle, she surprises the bad guys with a can of whipped cream. Letís face it, thin and gorgeous they may be, but these people are obsessed with food! When Lee and Amanda want to spend some time together, do they take a healthy run along the Potomac? No, they chow down at Emelioís (okay, so they share an entree!). When Amanda and Francine are facing certain death, do they use all their energies to devise an ingenious escape method? No, they drool over chocolate. Almost every episode features food taking on some role, whether it be essential to the plot, illuminating the characters, or facilitating relationships.

The idea for this book really came from the wonderful fans who post on the PAX-TV Scarecrow and Mrs. King forum. Someone asked if anyone knew just what Pilgrimís Peach Puff really was! Well, there is no real recipe for the famous code that scheduled Leeís death, but as a professional cook and pastry chef, I was intrigued. Perhaps I could come up with an acceptable version of Pilgrimís Peach Puff. It was then that I realized the abundance of food in the series and decided to start cooking my way through it. The recipes presented here were each inspired by a moment in the script for the episode listed.

I will continue to add recipes as I develop them. These recipes are typical of what I believe Amanda (or other pertinent characters) would make. They are easy, unfussy home cooking for the most part, and should be within reach of the most inexperienced cook, so long as you know how to read and follow directions. Stay tuned and keep cooking!

And Pictures!

While most of the pictures are more or less directly related to the recipes, there are some "bonus" shots of my favorite scenes that have very little to do with food. Be sure to scroll down to the bottom of each page, since many of these "best" shots will be found there! All the pictures on this site are screen captures I have personally made from the show, often slightly cropped and color adjusted. Please ask permission before copying them to other web pages.

Recipe Index

Beverages

Strawberry Daiquiris

Office Party Punch or "Beaman's Nectar"

Family-Style Fruit Punch (Alcohol-free)

Hot Spiced Cider

Main Dishes

Lee's Spinach and Mushroom Frittata

Amanda's "World Class" Chili

Homemade Chicken Soup

Marinated Steak

Two Incredibly Expensive Maine Lobsters

Dottyís Deliriously Delicious Pot Roast

Breads

Lois's Banana Bread

Blueberry Pancakes

Honey Wheat Bread

Fragrant Homemade Bread

Vegetables and Salads

Unforgettable Succotash

Desserts

Amanda's Beautiful Christmas Cookies

Jamboree Chippers

Phillip's Birthday Cake

Poppy Seed Cake

Francine's Chocolate Box

Chocolate Truffles

Double Chocolate Brownies

Dreamy Chocolate Eclairs


The SMK Cooks Fan Fiction Collection

My Favorite Links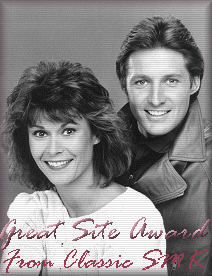 Please sign my guestbook! Your comments and questions are welcome!

View My Guestbook
Sign My Guestbook


Recipes: All recipes, except as credited, have been created and are owned by P. Fisher, this website's author and designer.
Please do not publish or use these recipes on other websites without permission.
You may, however, cook from them to your heart's content!


Disclaimer: "Scarecrow and Mrs. King" and everything related thereto are the property of Warner Bros. and Shoot the Moon Production Company. This is an unofficial website maintained for the enjoyment of fans and is not maintained for profit. It is in no way licensed or authorized by Warner Bros. or Shoot the Moon.