Honey Wheat Bread
Episode: Utopia Now
This lightly sweetened, mild flavored whole wheat bread is ideal for that perfect BLT. We donít know whether Amanda kneaded her bread by hand (traditional) or used a food processor (quick and easy, perfect for working moms), so Iíve included directions for both methods; take your pick.

1 envelope instant dry yeast
2 cups lukewarm milk
3 tablespoons honey
2 tablespoons melted butter or vegetable oil
2 teaspoons salt
2 cups whole wheat flour
3 1/2 to 4 cups unbleached all-purpose flour (approximate)

By hand: In a large bowl, stir the dry yeast into the milk. Add the honey, melted butter or vegetable oil, and salt. Stir in the whole wheat flour and beat vigorously to start the gluten developing. Then, stir in, about half a cup at a time, the unbleached all-purpose flour until a stiff dough forms and cleans the sides of the bowl. Turn the dough out onto a floured board and knead with a push-fold-push motion for five to six minutes or until the dough is smooth and springy. As you knead, especially at the beginning, you may have to add sprinkles of flour to keep the dough from sticking to the board and your hands. Be careful not to add too much extra flour; the final result should be springy and pliable while holding itís shape, more like a babyís bottom than a cannonball!

By food processor: This is the easiest way to make bread. Anyone can do it! Make sure your food processor is large enough to handle about 2 pounds of dough or up to 6 cups of flour (check your instruction manual; most standard-size processors can handle this). Fit it with the plastic dough blade if you have one. Put the lukewarm milk, yeast, honey, butter (it does not have to be melted) or vegetable oil, salt and whole wheat flour in the work bowl and process for 15 seconds. Then add the unbleached all-purpose flour about a half cup at a time and process after each addition for a few seconds to incorporate the flour gradually into the dough. When the dough starts to clean the sides of the work bowl (you may not need a full 4 cups of flour, or you may need a little more), process for 30 seconds to knead it. If it seems sticky or the processor starts to stall, add a tablespoon of flour and continue processing. After 30 seconds, the dough should be smooth and springy. Again, be careful not to add too much flour; you do not want a hard ball of dough that is stiff and unyielding.

After kneading either by hand or food processor, put the ball of dough in a large (at least 12-cup) lightly greased bowl (you can use cooking spray). Turn the ball of dough over so it is lightly greased all over. Cover with plastic wrap or a kitchen towel. Put in a warm place to rise for 1 to 1 1/2 hours or until the dough is approximately doubled in volume.

Punch down the dough by thrusting your fist into it, then folding it over onto itself. Turn the dough out onto a lightly floured work surface and knead it two or three times. Divide the ball of dough in half, then shape each half into a loaf. Put each loaf in a lightly greased or sprayed 8"x4" loaf pan. Set pans in a warm place to rise. Cover the pans with a sheet of lightly greased waxed paper or plastic wrap or a kitchen towel. Let rise for approximately 45 minutes at which time the top of each loaf should be just slightly above the top of the pan.

Preheat the oven to 375°F. Bake the bread approximately 40 minutes or until the tops of the loaves are a nutty brown. Check the loaves halfway through the baking period; if they are browning too quickly, loosely lay a sheet of foil over the tops of the loaves and continue to bake. To test the finished bread, turn a loaf out of the pan and tap the bottom of the loaf lightly; it should give a hollow sound and be nicely browned on the bottom. Remove the loaves from the pans and let cool on a wire rack before slicing. Makes 2 loaves.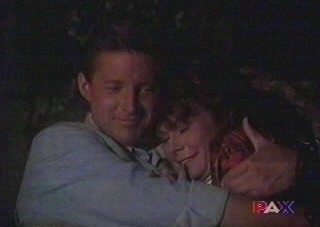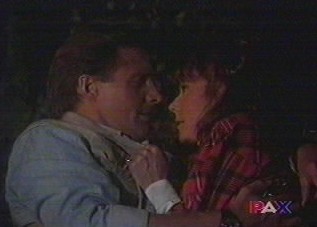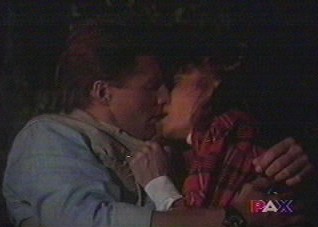 The Big Scene!
Back to Home