SMK Cooks!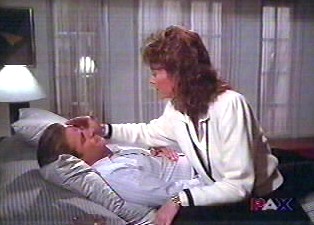 A little chicken soup might be good right now
Homemade Chicken Soup
Episode: The Eyes Have It
This hot and hearty soup is guaranteed to speed recovery from nasty head wounds, concussions, and attacks by desperate, traitorous doctors, not to mention the common cold! The dumplings (adapted from my mother's family recipe) are admittedly rich, but truly delicious. You can omit them if you're in training—although they may be particularly comforting after a session with Dr. Pain!

For the broth:
1 3½- to 4½-pound chicken, whole or cut up
Approximately 4 quarts water
1 onion, peeled and quartered
3 cloves garlic, peeled and cut in half
2 stalks celery, cut in several pieces
2 carrots, peeled and cut into large chunks
½ teaspoon whole peppercorns
1 bay leaf
1½ teaspoons salt

For the soup:
Broth and meat from the chicken (above)
3 stalks celery, sliced
3 carrots, peeled and sliced
½ cup pearl barley
Salt and pepper to taste
Butter and Egg Dumplings (see recipe below) or 8 ounces fine egg noodles

Put the chicken, either whole or cut up, in a large pot (at least 6-8 quarts) and add 4 quarts water or enough to cover the chicken. Add all other broth ingredients, cover, and bring just to a boil, then turn the heat down so the liquid simmers gently. Simmer for about 2 hours.

Remove the cooked chicken (it will be falling off the bones) from the broth and set aside. Strain the broth through a fine strainer and discard the cooked vegetables and seasonings. Clean the pot, then return the strained broth to the pot. Skim off as much surface fat as possible. (If preparing the broth ahead of time, you may refrigerate it until thoroughly chilled, then lift off the congealed fat and discard.) Remove as much chicken meat from the bones as possible and add the meat back into the broth.

Add the sliced celery, sliced carrots and pearl barley to the broth. Season the broth to taste with salt and pepper. Bring to a boil, then turn down the heat and simmer 20 minutes. If using the egg dumplings, follow the directions below. If using noodles, add them at this point and simmer an additional 10 minutes until the noodles are tender.

Butter and Egg Dumplings: Soften ¼ lb. butter to room temperature in a medium mixing bowl. Add 4 eggs, 1½ cups all-purpose flour and ½ teaspoon salt and beat together until all ingredients are thoroughly combined into a soft dough. Drop the dumpling dough by tablespoonfuls into the simmering soup, partially cover, and continue to simmer 20 minutes. (Tip: To make the dough slide easily off the spoon, dip the empty spoon into the soup before scooping up a spoonful of dough.)

Serve the soup in bowls with a nice crusty French bread or your favorite crackers. Serves 6 to 8, with plenty of leftovers.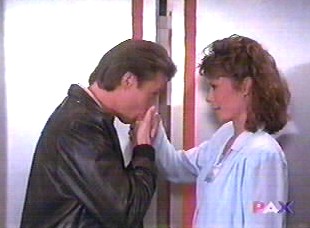 On the road to recovery
Back to Home